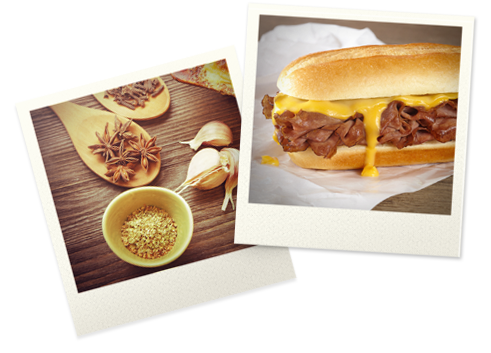 Our Story
Over thirty years ago, two guys named Ray & Bernie had a delicious dream: to share their love of New York style deli sandwiches with the world. In his quest to perfect the recipes, Bernie taste-tested sauces, meats and breads on his family and friends until he got all the ingredients just right.

It took years to fully develop our bread recipe that cooks up "Bakery Soft" right from the microwave--as well as our signature Philly Cheesesteak and Pastrami recipes. Over the decades lots of things have changed, but our love of delicious, authentic deli sandwiches never has. Today, we're proud to make millions of sandwiches a year, including the best-selling Philly Cheesesteak in America!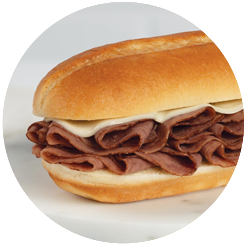 Top Selling Philly Cheesesteak
in America*
For the last 30 years, it's been our mission to share our love of great sandwiches with as many people as possible. So we're incredibly proud and honored to be the #1 selling Philly Cheesesteak in America.
*Source: Nielsen Scan Data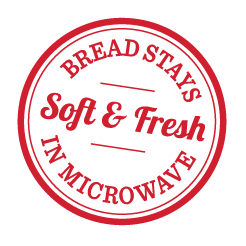 Our secret recipe
"bakery-soft" bread
It took a full year to develop our signature bread recipe that cooks up "bakery-soft" right out of the microwave. Baked fresh daily, the soft, thick texture of our bread is one more reason our sandwiches taste so great.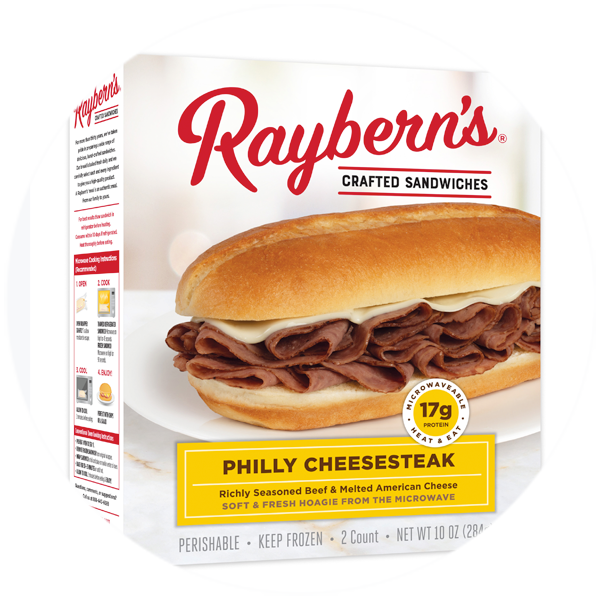 We invented the frozen
deli sandwich
Not only did we invent it, we spent the last 30 years perfecting it. So the bread stays "bakery-soft," the meat stays juicy and the cheese melts just right. Each one is made for sandwich lovers, by sandwich lovers.